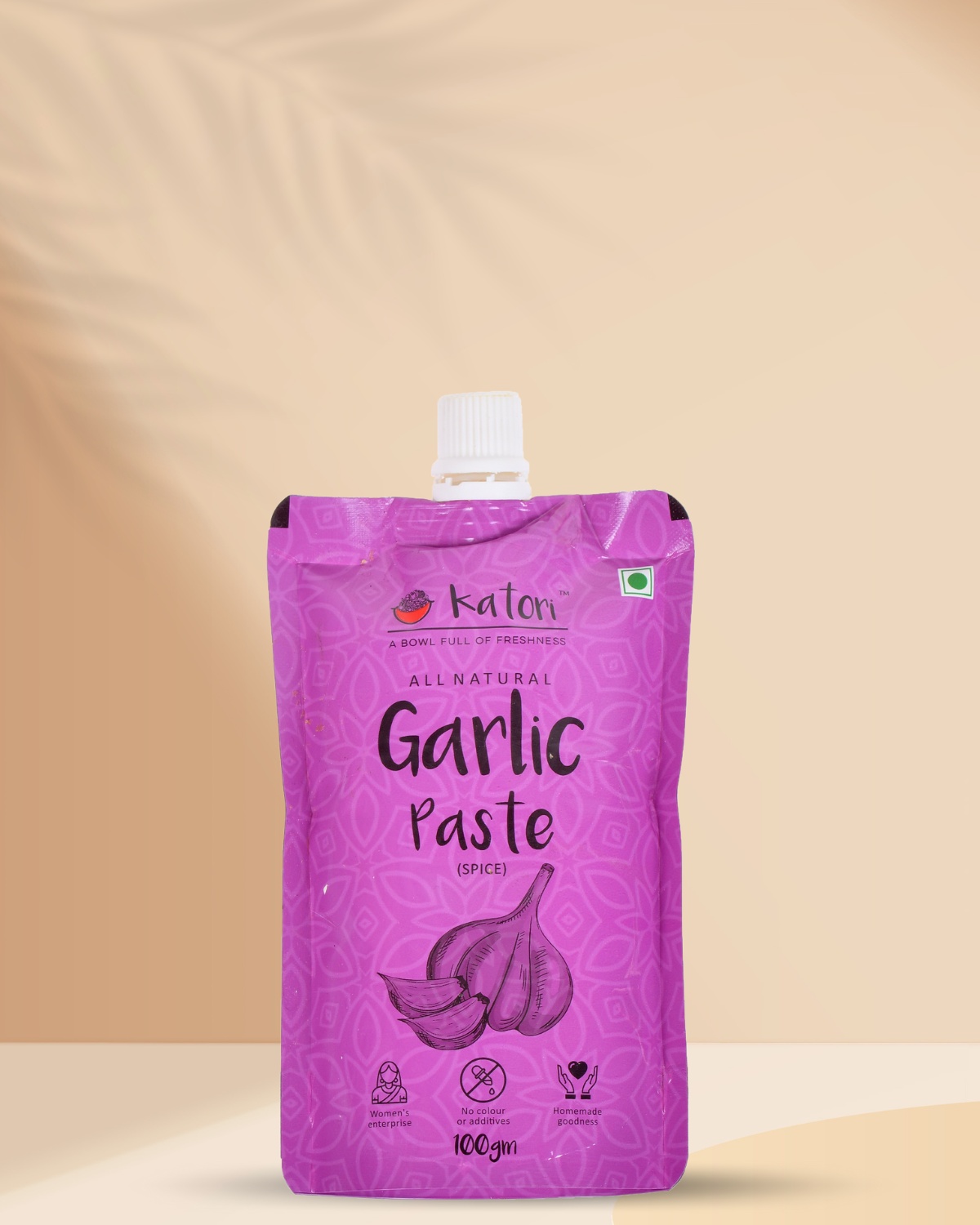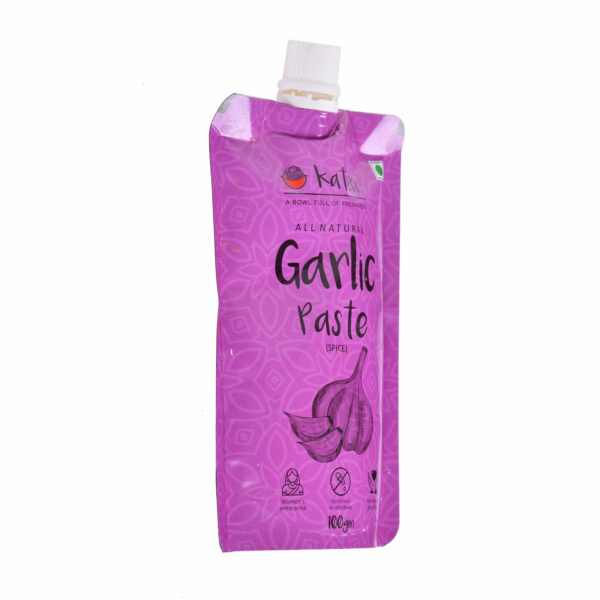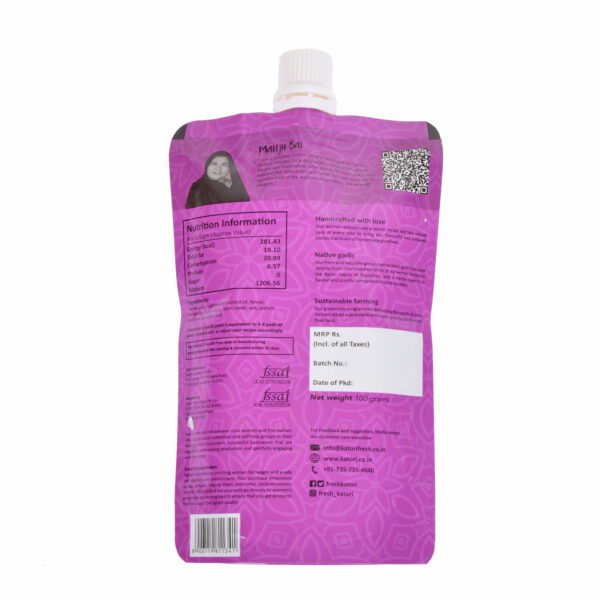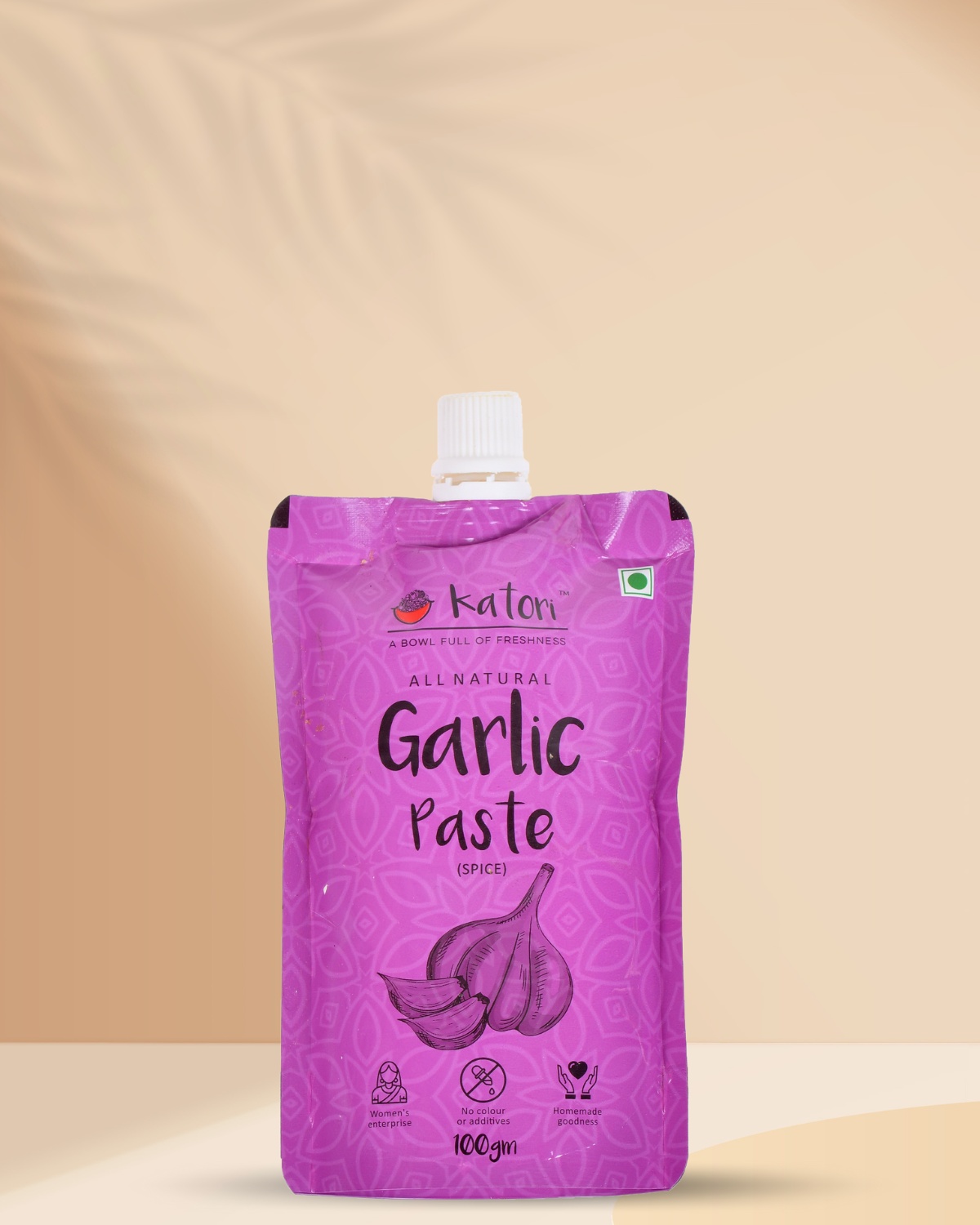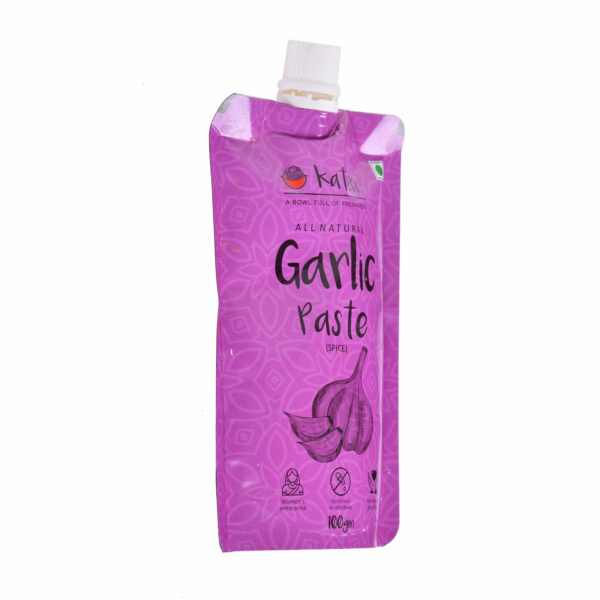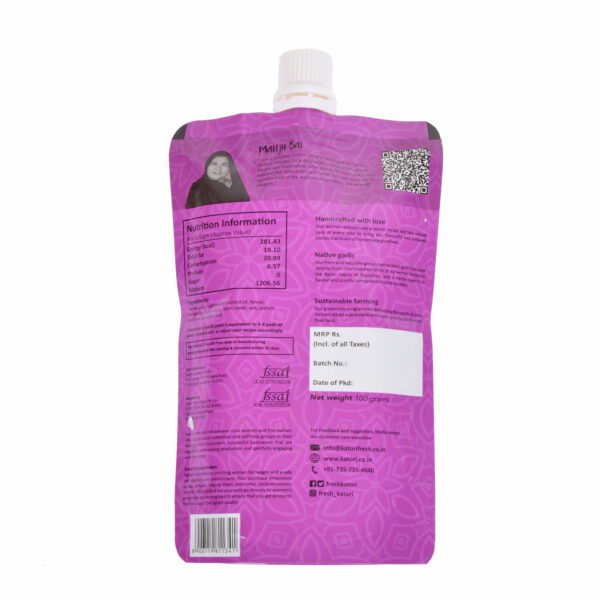 Garlic Paste Spice I All Natural I Native Garlic I 100g
Out of Stock
Made from native (desi) garlic grown without any chemicals by women farmers of Baran, Rajasthan & handcrafted in small batches by women artisans, our culinary pastes are fresh, authentic and full of flavour. Add just a spoonful of Katori's thick & grainy Garlic paste to liven up any meal.
---
---
Handcrafted with love
Our women artisans use a secret recipe and take utmost care at every step to bring you flavourful and authentic pastes that boast of homemade goodness.
Native garlic
We use only native varieties of garlic that are far superior in flavour and quality compared to hybrid varieties.
Sustainable farming
Our grassroots programmes are helping thousands of small farmers adopt sustainable and organic growing practices on their land.
Production Process
Native garlic, cold-pressed mustard oil, fennel, asafoetida, cumin seeds, carom seeds, salt, sodium benzoate and acetic acid.
1 teaspoon of garlic paste is equivalent to 5-6 pods of garlic. Contains salt, so adjust your recipe accordingly.
Storage Instructions
Best before 12 months from date of manufacturing
Keep refrigerated after opening & consume within 30 days
Every Purchase Matter
We are committed to providing women fair wages and a safe and dignified work environment. Your purchase empowers women artisans, helping them overcome socio-economic barriers. 70% to 80% of our proceeds go directly to women's groups who are working hard to ensure that you get access to fresh produce of the highest quality.
Add a Review
Your email address will not be published. Required fields are marked *