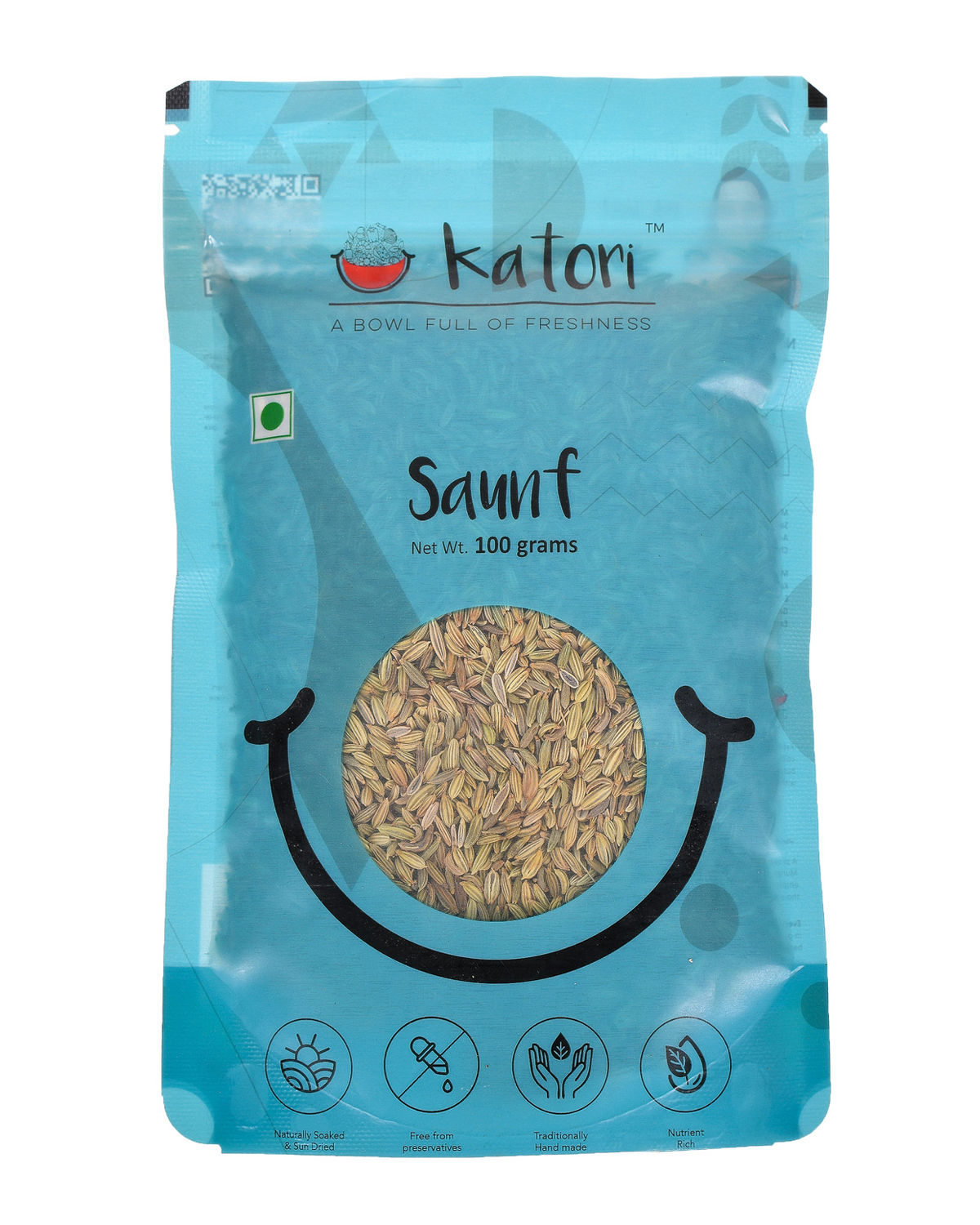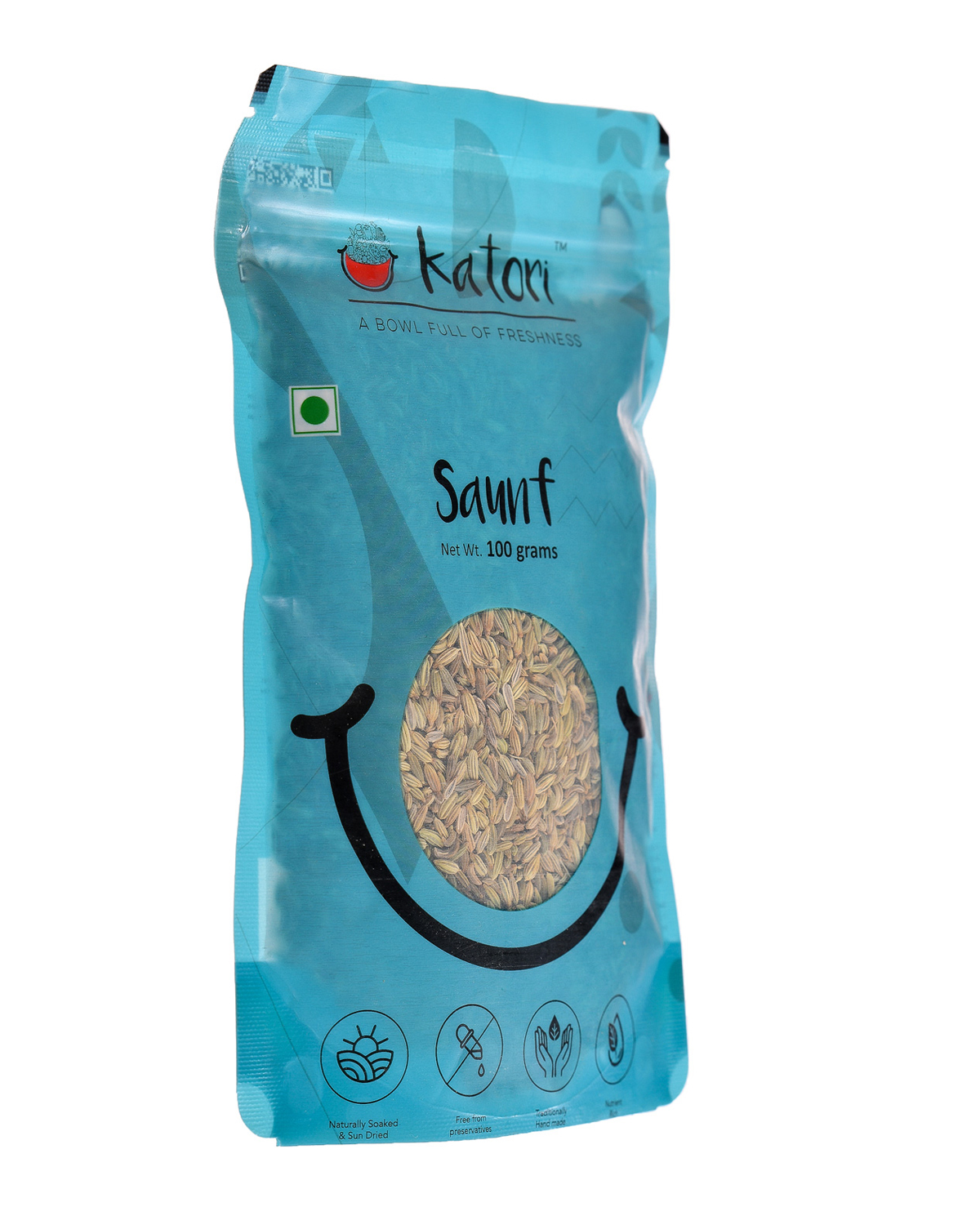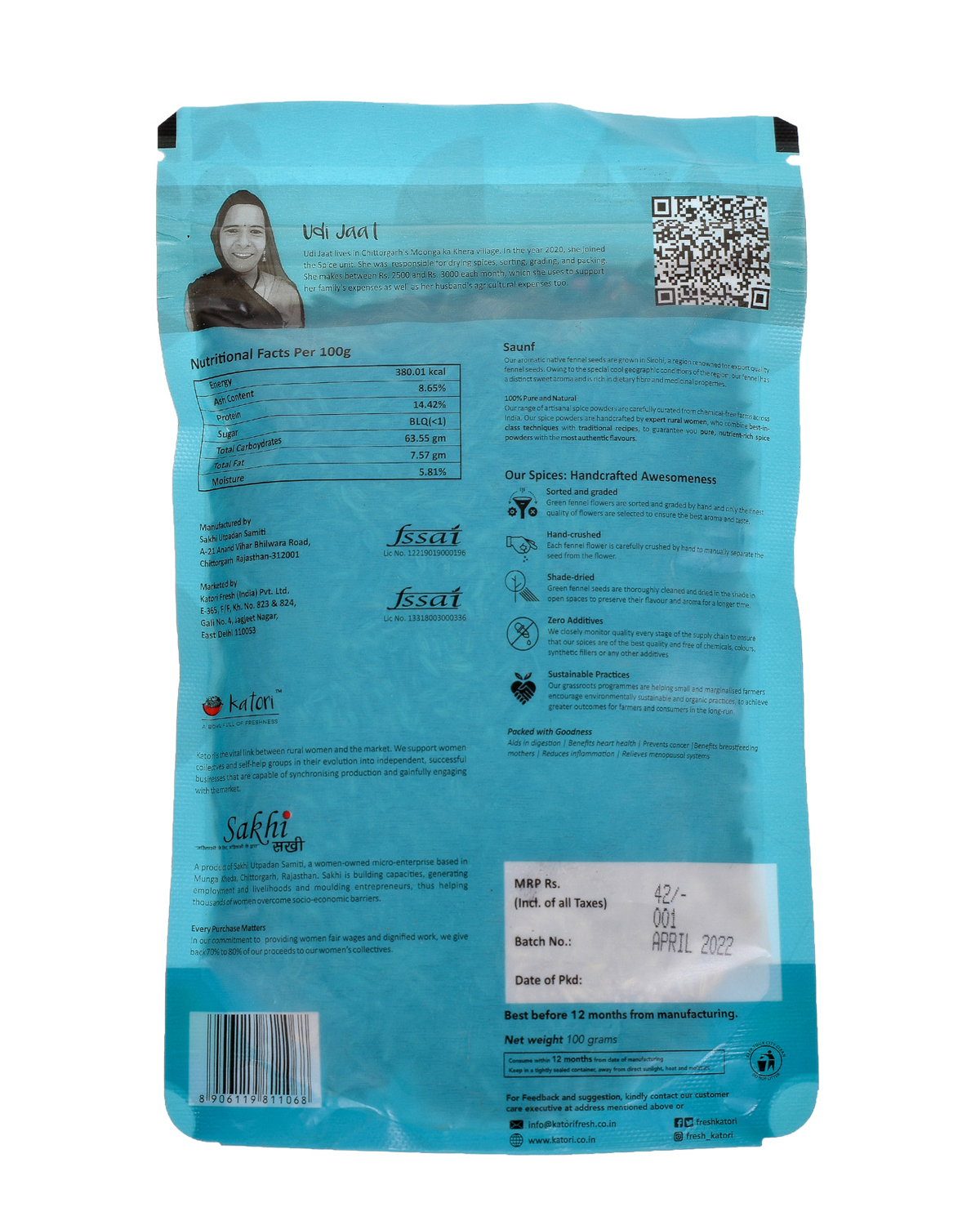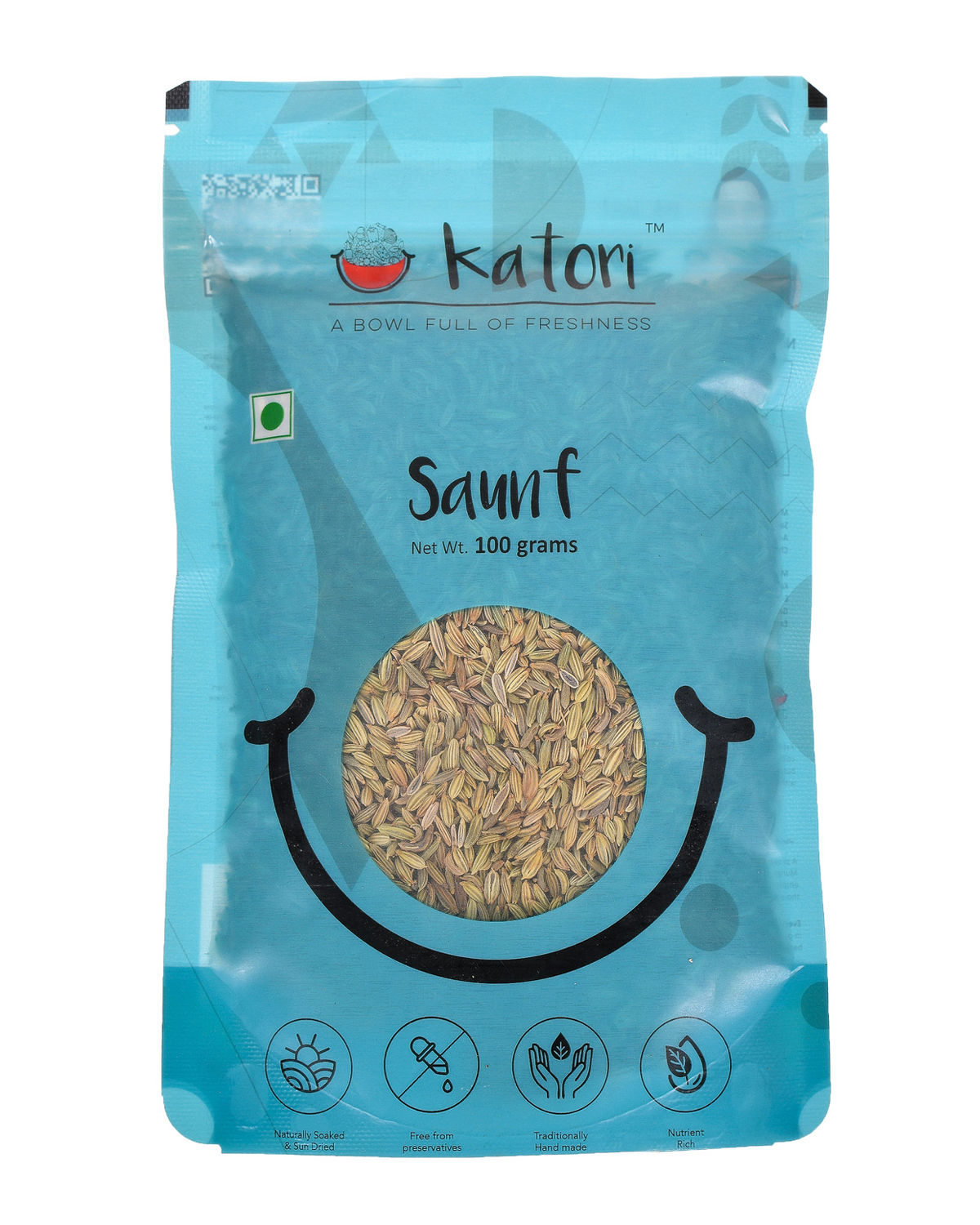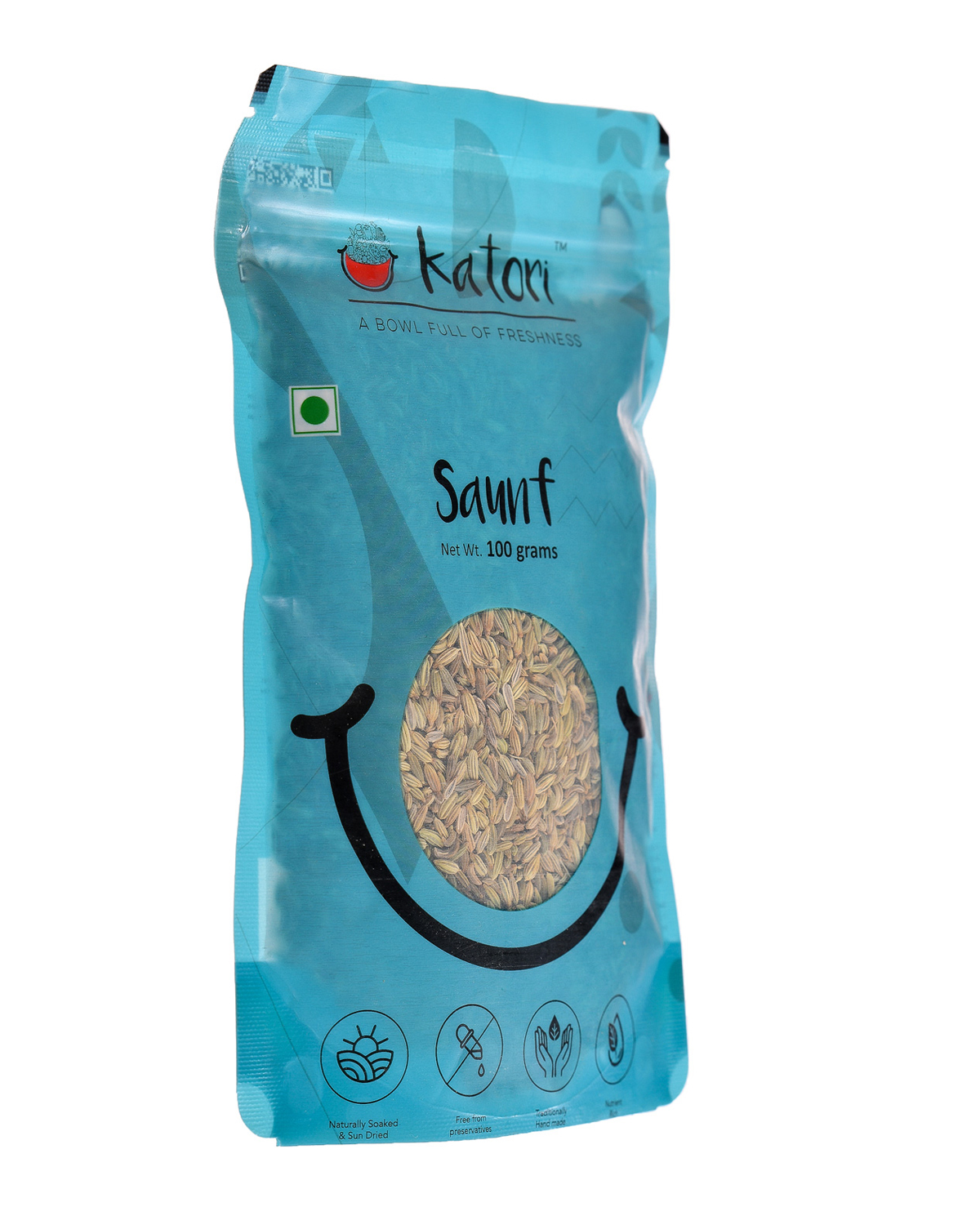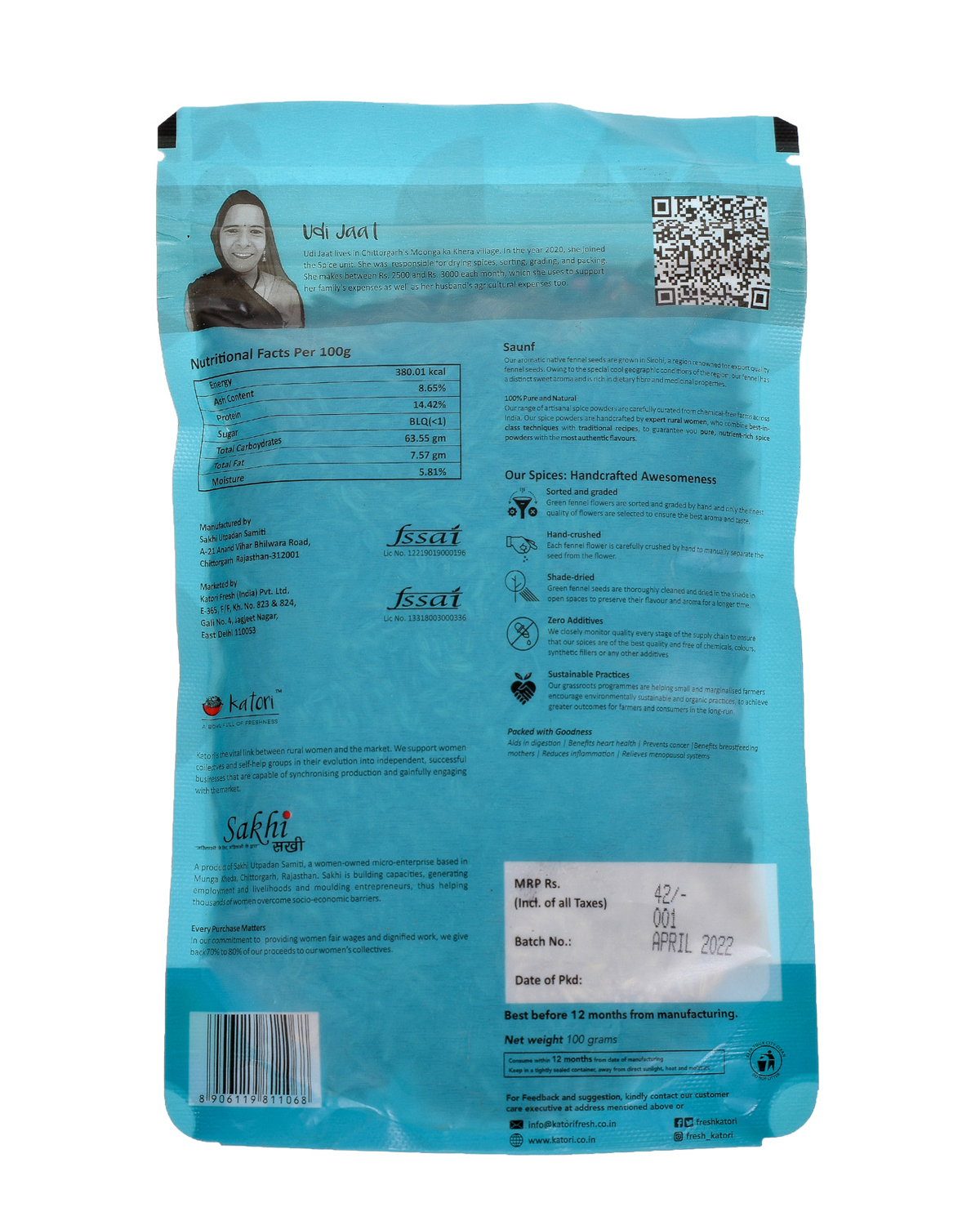 Katori – Fennel / Saunf
Our aromatic native fennel seeds are grown in Sirohi, a region renowned for export quality fennel seeds. Owing to the special cool geographic conditions of the region, our fennel has a distinct sweet aroma and is rich in dietary fibre and medicinal properties.
---
---
100% Pure and Natural
Our range of artisanal spices is carefully curated from chemical-free farms across India and processed by expert rural women, who combine best-in-class techniques with traditional recipes, to guarantee you pure, nutrient-rich spices with the most authentic flavours.
Zero Additives
We closely monitor quality every stage of the supply chain to ensure that our spices are of the best quality and free of chemicals, colours, synthetic fillers or any other additives
Sustainable Practices
Our grassroots programmes are helping small and marginalised farmers encourage environmentally sustainable and organic practices, to achieve greater outcomes for farmers and consumers in the long run.
Sorted and graded
Green fennel flowers are sorted and graded by hand and only the finest quality of flowers are selected to ensure the best aroma and taste.
Hand-crushed
Each fennel flower is carefully crushed by hand to manually separate the seed from the flower.
Shade-dried
Green fennel seeds are thoroughly cleaned and dried in the shade in open spaces to preserve their flavour and aroma for a longer time.
Packed with Goodness
Aids in digestion
Benefits heart health
Prevents cancer
Benefits breastfeeding mothers
Reduces inflammation
Relieves menopausal systems
Storage Instructions
Consume within 12 months from date of manufacturing
Keep in a tightly sealed container, away from direct sunlight, heat and moisture
Every purchase matter
We are committed to providing women fair wages and a safe and dignified work environment. Your purchase empowers women artisans, helping them overcome socio-economic barriers. 70% to 80% of our proceeds go directly to women's groups who are working hard to ensure that you get access to fresh produce of the highest quality.
Add a Review
Your email address will not be published. Required fields are marked *